ZLATEN DAB
High-quality beer with golden yellow color, with pleasant bitterness and clean taste, produced from 11% beer sweetness with a content of 4.5% volume alcohol. Zlaten Dab is a beer produced with modern technology and top equipment: equipment for filtration and stabilization of beer, known as acid-free filtration, equipment for processing water, maturation and stabilization of beer, etc.
Standard high quality
Zlaten Dab's quality is standardized through beer production with sophisticated modern technology, new top equipment, and high-quality raw materials.
Composition and recipe
The main raw materials of Zlaten Dab are water, malt, hops, and beer yeast. The balance of ingredients, supreme skill, and knowledge of the beer masters create the unique taste of Zlaten Dab.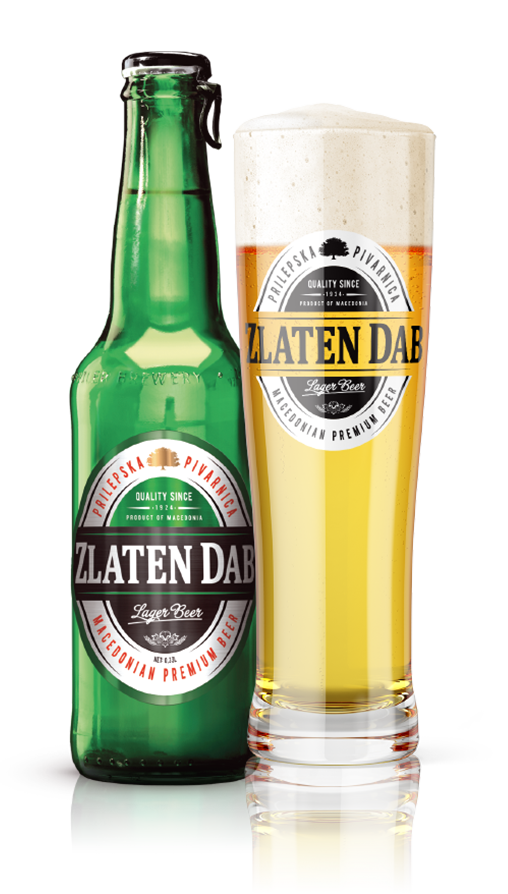 The taste of Zlaten Dab
A fresh and carbonated taste at the beginning turns into a sophisticatedly bitter and finally gets an elegantly dry finish.
Key Features of Zlaten Dab
A clear yellow color characterizes Zlaten Dab. The foam is creamy and thick, and the smell is fresh and pleasant, which offers a real beer delight.
We are following the World Cup with Panchev
Zlaten Dab – Time is Relative
Limited Edition – Vane Kosturanov
Quality translated into enjoyment
ЗЛАТЕН ДАБ Limited Edition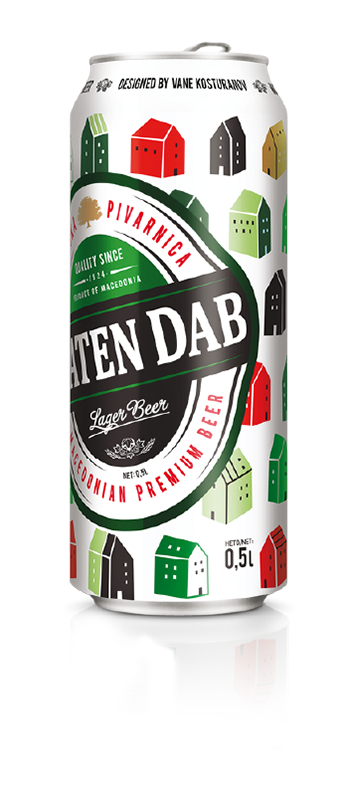 ДИЗАЈН НА ВАНЕ КОСТУРАНОВ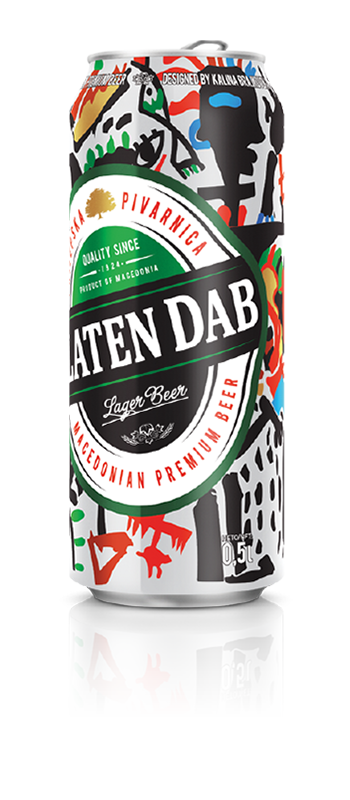 ДИЗАЈН НА КАЛИНА БРАЈКОВСКА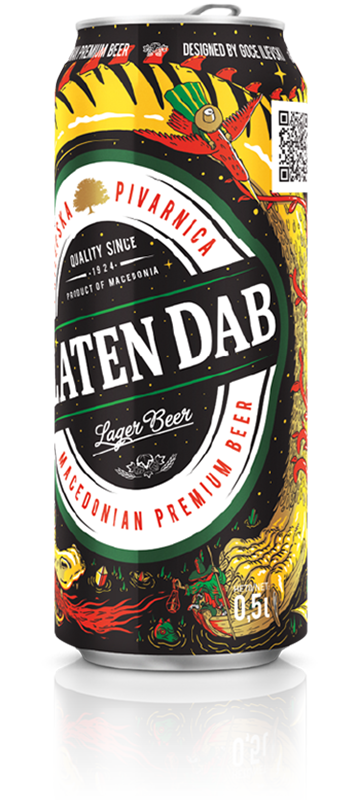 ДИЗАЈН НА ГОЦЕ ИЛИЕВСКИ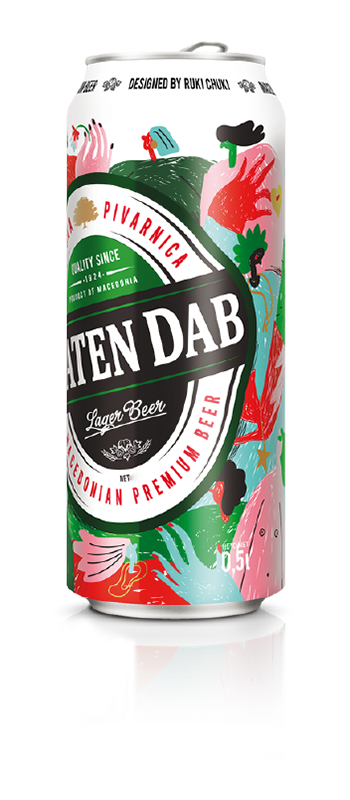 ДИЗАЈН НА ВАНЕ КОСТУРАНОВ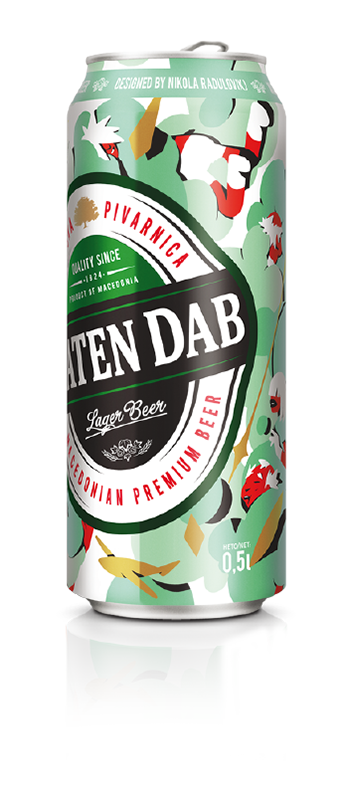 ДИЗАЈН НА ВАНЕ КОСТУРАНОВ
Zlaten Dab Limited Edition